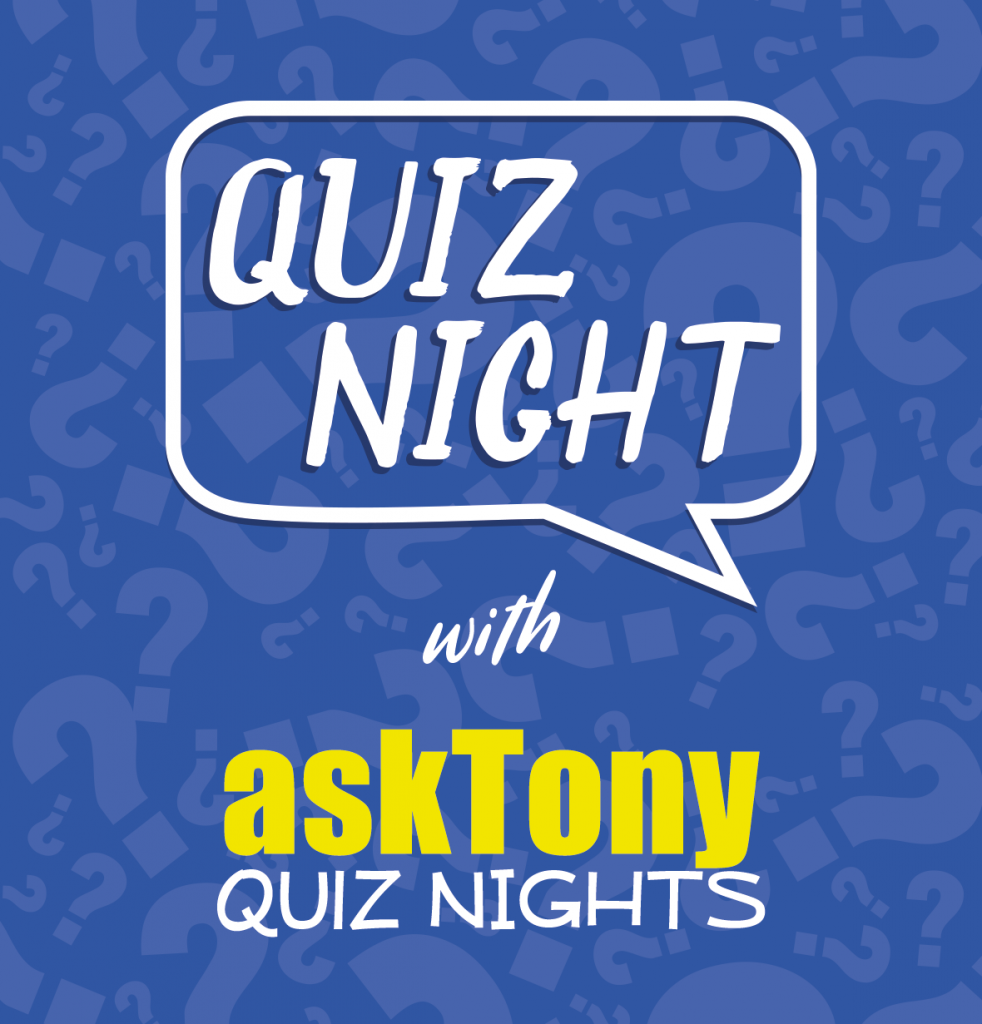 Time and Date
Get the household together and take part in our virtual quiz night, hosted by askTony Quiz Nights, in the comfort of your own home. Households can play together in a team or against each other all you need is a separate device for each player or team.  Watch the quiz live using the popular conference software Zoom whilst answering the questions on a separate device using Kahoot! All questions are multiple-choice and there are bonus points available for answering the questions in the fastest time.   Spaces are limited to 500 participants.
Follow the Instructions below to Enter the Quiz

Step 1 – Register on Zoom 
Follow the button below to register for the quiz via zoom. Once you have completed the registration form you will be sent an email from Zoom with a meeting ID and a link for the quiz. Zoom is used to watch the quiz and will display the questions. To get the best experience on the night it is recommended that you use a device larger than a phone. 

Step 2 – Be Ready to Join the Quiz via Kahoot! 
Kahoot! is used to submit your answers during the quiz. Kahoot! will need to be open on a different device to the device being used to watch the quiz via Zoom. It is recommended that you use the website version of Kahoot! rather than downloading the app.  Once you have logged into Zoom on the evening, you will be issued with the game pin for Kahoot!. 
 Quiz Tips 
To access Zoom a small application is required to be downloaded. When accessing the meeting link you will be prompted to install the application. You can manually install the application by visiting https://zoom.us/download. If you would like to access Zoom on a tablet then please visit the tablet's application store.The link that is sent can be accessed anytime before the quiz starts. The quiz will only start once the quiz master logs in.

For optimal performance throughout the quiz, it is recommended that you sit as close to your router as possible and avoid other members of the household heavily using the internet.

It is advised that you register for the quiz on Zoom ahead of time. For security reasons the Zoom access will be locked after the quiz starts so you will not be able to join late.

Have Kahoot! ready on a second device for when the quiz begins, you will be given the game pin on the night. 
Supporting NHS Staff and Volunteers 
NHS staff and volunteers are doing amazing work right now in caring for COVID-19 patients. .